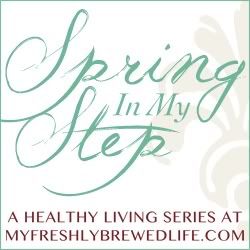 Introducing…
Gina belongs to a not so average San Francisco, Bay Area family.  The Hyatt's are a homeschooling dad, a full-time working mom, and five kids, one with Type 1 Diabetes.  They share lots of interests and activities together, but most of all they love to share their lives with others.  Together, Gina and her husband Johnny are parents, musicians, artists, home-schoolers, teachers, ministers, entrepreneurs, writers, and designers.  The neatest thing for them is to see their children develop their gifts and talents too!  Gina blogs about faith, family, DIY and all things creative at her family blog, Family In Real Time.  Visit her Etsy Shop where she sells her original art and handmade accessories.  She also blogs at Silverlake sound, where she shares what the Lord reveals to her through the study of His Word.
*     *     *
Everyone has heard about how good sweet potatoes are for you, and more and more women have become aware of the benefits of the vitamins and natural hormones in yams over the last several years.  Research continues to grow and yams are suddenly a "healthy craze".
As the parent of a Type-1 Diabetic child, we are always looking for foods with a low-glycemic index.   Can you believe that even though sweet potatoes taste like candy they are thought to contain anti-diabetic properties! (more web info here)
Another interesting "healthy craze" lately has been substituting various sugar supplements to Agave Nectar.  I personally made the switch about two years ago.  I like Agave because it actually tastes like real sugar and substitutes in the exact amount for recipes. I have used it as a substitute for brown sugar with amazing results every time!  I made the switch because I was told a few years ago that I was "Pre-Diabetic" and if I cut sugar out of my diet now I could be "saved"!  Well, I tried and tried but artificial sugars made me sick to my stomach.  Now, using Agave in my coffee in the morning, I don't have the "shaky" feelings I use to, similar to "dumping syndrome".  I found out that Agave Nectar also has a low-glycemic index.  In fact, we did an experiment with my ten year old daughter.  We had her use Agave and retested her blood sugar after 30 minutes.  Fifteen grams of carbs would normally raise her blood sugar by 25-50, but it stayed normal!
Now, back to the Sweet Potato Recipe…  unfortunately for me, I love sweet potatoes but was running out of ways to serve them (besides the usual way — with butter, brown sugar, and roasted marshmallows on top, right??).  So I came up with a new recipe that was a hit with the whole family!
Ingredients
2 Large Orange Sweet Potatoes
1/2 Cup Water
1/4 Cup Agave Nectar
1/2 Capful (2 drops) Mapleine
1 Tsp Salt
Instructions
Slice the Sweet Potatoes keeping the skin on. (The skin is good for you! Teach the kids to eat it young!)
Put Sweet Potatoes into a medium sauce pan, add the water, agave, Mapleine, and salt. Stir so the salt mixes in over all the potatoes.
Cook on Medium until a boil begins, then turn to low and let them steam in the pot.
Set a timer. They should be steamed thoroughly in 10 minutes, but will vary depending on your stove.
Pour into a bowl and serve.
http://myfreshlybrewedlife.com/2012/04/agave-sweet-potatoes-spring-in-my-step-guest-post.html
Enjoy!