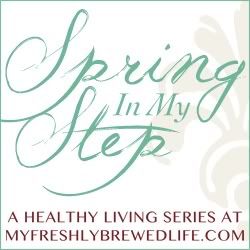 Introducing…
Nikki is a loved wife, blessed mom, mere child saved by grace who strives daily to live like she deserves it. Before she was blessed with her role as a mother, her favorite jobs included teaching piano and working in interior design. She has a hard time saying no to peanut butter and chocolate and if you meet for coffee, a chai tea latte will be in her cup.  She journals her thoughts on a blog titled Simplystriving. There you will find her journey of seeking joy in the everyday while simply striving to become all that God has made her to be.
There was a time when I used to be comfortable in my own skin. A time when what I saw in the mirror was what was portrayed in a photo.
Somehow between then and now, I let things get out-of-order.
It began with a pity party. That I am certain. The moment life overwhelmed me, I lost sight of who could save me. I looked to myself and reached for the peanut butter and chocolate instead. And pasta. 2nds. Late night snacks.
When I finally crossed that line of comfort, I found reasons to accept it.
My Hashimoto's makes it hard to lose weight. It's not my fault.
I'm too tired to be active after work.
My body will never be the same after a baby anyway.
No one should have to go through a stillborn delivery. It's amazing I'm not eating the whole carton of ice cream.
Oh yes, I was good at excuses. And I was also good at finding comfort in my discomfort.
Until my heart softened while reading this:
"Yes, He humbled you by letting you go hungry and then feeding you with manna, a food previously unknown to you and your ancestors. He did it to teach you that people do not live by bread alone; rather, we live by every word that comes from the mouth of the Lord."  (Deuteronomy 8:3 NLT)
Nostalgia struck first. For Matthew 4:4, the verse where Jesus quotes this one, was the first Bible verse I had ever memorized. To think…Jesus used this as a weapon while being tempted by the same enemy that whispers in my ear.
We all remember the story. The Israelites complaining about being hungry. Wanting to eat food they were used to. Their comfort food. And we generally beam with pride when we reflect on how God supplied their need. How he provided the daily miracle of raining a complete meal every day from Heaven. We sigh out of frustration for their thick-skulled, woe-is-me mentality.
Because it's easier than admitting we need to learn the same manna lesson. We're no better than the Israelites.
I was trying to treat a heart matter with a stomach filler. I was looking at myself to soothe my hurt instead of the only one capable of healing it fully. I was ignoring the fact that God is the only permanent solution.
Father, forgive me. I'm ready to learn the manna lesson. I'm ready to humble my appetite before You.
I've changed much since this day of discovery. I've made great strides in becoming comfortable in my skin again. I'm starting to gain perspective on treating my body the way He intended (I Cor 6:19-20) and I'm learning the lesson of having a humbled appetite. Every day.
Whenever my old habits try to invade, I remember the verse God showed me when I truly submitted to His help:
"You satisfy me more than the richest feast.
I will praise you with songs of joy."
(Psalm 63:5 NLT)
And I quote the same verse Jesus did when the enemy tries to trap me into thinking there's no point.  Because God thinks I'm worth it. God is more than willing to have me lean into Him for comfort. And peanut butter with chocolate? It's now a small treat I delight in with Him by my side.
How about you? Have you needed to learn the manna lesson? How do you maintain a humbled appetite? I'd love to hear.
Thanks for sharing your time with me.
Wife, working mom, nana, artist, worshipper, coffee drinker and chocolate lover. My heart is to encourage women in their walk with the Lord. Thank you for stopping by and come again soon!