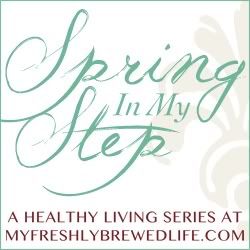 Introducing…
LaTonya Baruc is a wife and mother of five children. She has over ten years experience within the fitness industry.  She was born and raised in South Carolina, where she saw what unhealthy living looks like. It is through the unhealthy habits of those around her that helped her to appreciate the beauty of health and fitness. At eleven years old, LaTonya realized that her love for Southern desserts had to change. She knows that her God –given purpose is to help others get healthy mind, body, and spirit. She lives to motivate and encourage others through health and wellness, so that they to can live a life of freedom through Christ in all areas of their lives. She is currently working as a Wellness coach./Personal trainer  and developing  a new fitness program with her husband. You can also find LaTonya at latonya.baruc@gmail.com ,www.Facebook.com/BarucWellness  and www.Hardcore90.com  ( she and her husband developed), is coming soon.
*     *     *
Many of us have heard the saying, "beauty is in the eye of the beholder", but what does it mean? It means that, an individual's taste will dictate how they perceive beauty. Often times our taste is cultivated by our families and culture as children. As a result, we grow up with ideas of what we have been taught to perceive as beauty. It is vital to our health and wellness that we understand that we are "fearfully and wonderfully made" (Psalm 139:14).  Understanding this principle helps us to put real beauty and value into perspective. This perspective becomes relevant when we start to "size up" who we are and our importance. Unfortunately, as women, we are inclined to jump on the scale to confirm our value. It is crucial for us (especially women) to realize that we are greater than the sum of numbers on the scale.
What does a scale measure? It measures our weight, our body fluid levels, our muscles, our bones, and our body fat.  A scale can give us an "indication" of whether our bodies are losing or gaining weight. Often times it is the "weight in our minds" that blinds us from how great we really are. That being said… a scale cannot measure our greatness. It is not equipped to measure our worth because we are priceless. Unfortunately, if we are not a size two, we liken ourselves to be as lowly as a dead dog (2 Samuel 9:8).
When we began to appreciate the fact that we are God's workmanship, we can appreciate the fact that we have more value than any scale could ever reflect. It is great to be healthy, and having health is truly a blessing. So when we make an assessment of our health / fitness, understand the scale does not measure how we see beauty. That being said, we must set health goals that are relative to where we are mind, body, and spirit. Therefore, developing a plan that will take you ( realistically) from where you are to where you want to be. Create a plan that can be implemented to fit in to YOUR life. For example, my husband and I have five kids together. Staying in the gym for two hours five days a week doesn't fit into my life. However there is always time for health and fitness.
This is a strategy I like to use for moms when it comes to getting healthier:
"Write down your vision and make it plain" (Habakkuk 2:2). Writing down your goal helps you to see it. Write down your end result, and then make CHANGES to get to that goal.
"Call those things that be not as though they were" (Romans 4:17). Speak about YOU as it relates to your goals. Don't say what you see, but speak your vision.
"For as the body without the spirit is dead, so faith without works is dead also"  (James 2:26). It is crucial to have a spirit that is willing to get healthy and believe that the Lord will meet us at our faith. We must also partner with our faith and create habits that are conducive to health.
"Whatever you eat or drink to it for the glory of God" (1 Corinthians 10:31). Meditating on this scripture really helps me to look past my cravings and give God the glory in the way I eat and live my life.
Health is not about a destination but rather, a journey. A journey that is plenteous in lessons, struggles, and victories. Also know in this life journey, " you can do all things the Christ who strengthens you "(Philippians 4:13). Have a Healthy day!!!
Wife, working mom, nana, artist, worshipper, coffee drinker and chocolate lover. My heart is to encourage women in their walk with the Lord. Thank you for stopping by and come again soon!