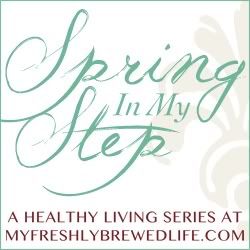 Introducing…
Rachel is a married, never-at-home stay-at-home mom to three active little boys.  She is always running and shares her running adventures at Running Rachel.  Rachel's passion is to continue growing, learning and sharing with others her love of faith, fitness, and family.
Motherhood is an adventure.  There are so many twists and turns each day that keep us on our toes. We are always giving to others and putting ourselves on the back burner.   Unfortunately, always giving to others and not taking time out to take care of MOM will eventually lead to burn out.  An overtired, burnt out, unhealthy, mom is stressed and unhappy.
As a mom, I want to be healthy, alive, and happy!  I don't want my children to view me as a tired, haggard, angry (bitter) Mom.  I want to be a healthy, happy, example to them on how to live a Christ centered life.
I am still running this race called motherhood.  There are many pit stops and crazy hills on this journey, but I am enjoying this race.  Here are ten tips for busy moms to live a healthy lifestyle, that I have found work for me:
Unplug.  Society today is bombarded with technology: computer, cell phones, TV and more.  This added distraction is just that, a distraction.  This might seem common knowledge, but the more time you spend focusing on a certain thing, the more control you are giving that thing in your life.  Choosing to unplug from those distractions and focus on what is a core value to you is a healthy change for busy moms.
Plug In.  When we unplug from the distractions and plug-in to God's Word each day we are making the healthy heart change to tackle our busy day.
Water! Water! Water!  We as humans need water to survive.  Water helps carry nutrients to your cells and is important to aid in digestion.  It helps purify our body, moisturize our skin and allows us to cool down when overheated.   Try to aim for half your body weight in ounces of water each day.  Staying properly hydrated will eliminate the Mommy fog we tend to get.
Plan Meals.  Spending a few moments each week planning your meals will result in less chaos during the dreaded witching hour.  Planning your meals will help you stay on budget, eat at home as a family, eat healthier, and know what you are putting in your mouth each day.
Plan Movement.  Just like planning your meals, plan your movement.  Mark your fitness plans in your planner (or smartphone) just like you would an important event or meeting.
Eat a healthy, well balanced breakfast.  Breakfast is the first meal of the day to kick start your metabolism and gets it out of the starvation/hibernation mode.  So many times we as busy moms put ourselves last and have coffee for breakfast while rushing out the door.  This is not a healthy start to our already busy day.  Eating a healthy, well balanced breakfast it will get your day started on the right foot.
Take your multivitamin.  We don't eat perfect all the time.  Heck, I know that my nutrition seriously lacks the core nutritional values on most days.  Taking your multivitamin will help you pick up the pieces where you lack.
Family Fitness Time.  There is only so much time in each day, so if time is short and you can only play with the kids or exercise… why not do both?  Spend time with your family and get a good silly sweat going at the same time!
Rest * Relax * Enjoy * Breathe Deep.  Resting as a mom is silly like shoveling during a blizzard.  Yet, we must take time out of our busy days to rest.  Resting, relaxing and breathing deep all will help instantly calm the frazzled, constantly on the go Mommy brain.
Have fun!  Motherhood is a crazy ride; enjoy it while the ride lasts.  Having fun with your family, your fitness routines, and in life lead to a happier, healthier, less stressed Mom.  The grass is always greener where you water it.  Don't spend all your time watering someone else's yard.
The main thing I have learned (and continue to learn and be challenged by each day) is to enjoy each and every moment.  When our focus is on something other than what we value as important, we are not living our core values.  To live a healthy lifestyle as a busy mom we must make the brain shift and choose to live a healthy example for ourselves and our children.
Unplugging from the computer and spending that extra time plugged into God's Word is the first step to getting your day started right.  Asking and relying on God's strength to help you throughout your day is key, because He wants to see you succeed and healthy.
Taking care of your nutritional needs by focusing on your hydration and daily meals will keep you physically healthy.  Eating a well-balanced breakfast with a multi vitamin each morning gets your day started right.
Proper planning of your meals and fitness activities give you no excuse to slack.  When you are prepared and know what you will be serving each day for dinner and what your fitness routine will be, you are more likely to stick with your plan.
Enjoy the journey! Living a healthy lifestyle does not have to be bland or boring.  Set up a scavenger hunt with your kids, go for a hike, or explore the neighborhood farmers market.  Each day is a blessing and a new adventure.  Go have fun and explore the healthy opportunities around you.
Wife, working mom, nana, artist, worshipper, coffee drinker and chocolate lover. My heart is to encourage women in their walk with the Lord. Thank you for stopping by and come again soon!