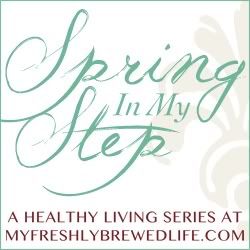 Introducing…
Erin of For Him and My Family is a stay at home mom of 8.  She is a homeschooling mom who enjoys teaching her children and watching them learn. She loves to cook and embraces the challenge of cooking for her gluten free/lactose free/soy free family.  She is also a registered nurse with a BSN. Her husband works as an electrician to allow her to stay home and care for her family.
Hi everyone! I'm so excited to be able to share a recipe and post with all of you. My recipe is for a gluten free/sugar free bread.
I found out that I, as well as several of our children, am gluten intolerant. I have always loved baking and knew that I would have to find a new recipe for bread since my regular recipe required whole wheat flour. I knew I wanted to stay away from the starches and "white" gluten free flours. I wanted to use the whole grains of the gluten free world!
The flours I now use are not the ones I used on my first batch of bread. It took me several loaves of bread before I got the texture and taste that I wanted. The flours/grains that I use now are brown rice flour, amaranth, millet, and teff. These may sound strange to you so let me share a bit about each flour.
Brown rice flour is made simply by grinding up brown rice. This is a common flour to use in gluten free baking. I substitute brown rice flour anytime I see white rice flour or sweet rice flour. It is a more nutritional flour.
Amaranth is a very old grain as it has been cultivated for over 8000 years and was a staple food of the Aztecs. Amaranth is a high protein seed, rich in amino acids and higher in protein than other grains.
Millet flour is like sorghum in that it has a bit of a sweet taste without the bitter aftertaste and the sugar in recipes using millet can often be removed. This flour also helps to make a lower carbohydrate bread. This is also an ancient grain.
Teff is an ancient grain that serves as a primary staple in Ethiopia still. Teff is a very small fine grain that can come in several different colors. I use a fine brown teff flour. It is nutrition packed and is used by professional athletes for it's nutitional and gluten free nature.
I am trying to get away from using gums to replace the gluten in bread and am still working on it. Right now I am trying to make a slurry from chia seeds and water. I've read that this works really well to replace gums.
Now that I've told you a little bit about the bread, here is my recipe. I started off with a recipe in a cookbook that called for brown rice flour, tapioca flour, potato starch, and corn starch. As you can see I've definitely changed it up a bit!
Gluten Free/Sugar Free Bread
Ingredients
2 cups warm water

1 tsp. apple cider vinegar

1/4 cup oil

3 eggs


2 cups brown rice flour

1/3 cup amaranth flour

1/3 cup millet flour

1/3 cup teff flour

2/3 cup oatmeal

1/3 cup cornstarch/potato starch/tapioca starch

1 tablespoon xanthan gum/guar gum

2 tablespoons Flax meal

2/3 cup powdered milk

1 tsp salt


1 tablespoon(scant) yeast
Instructions
Mix the wet ingredients together and place in the bottom of your bread machine pan. Mix all the dry ingredients except for the yeast together in a bowl and carefully spoon over the wet ingredients. Create a small well in the dry ingredients without reaching the wet ingredients to place the yeast in and start your bread machine.
Bake at 350 for around an hour. You will know if it is done by thumping for a dull sound or touching the top for a bounce back.
Notes
If baking by hand you will want to activate the yeast by placing it in the warm water and letting it set for a few minutes before mixing things together. Some say you do not need to let gluten free breads rise, but I find that this bread will rise if you give it the time to do so. I let mine rise in the pan for an hour before you bake it.
http://myfreshlybrewedlife.com/2012/03/gluten-freesugar-free-bread-guest-post.html
I hope you will enjoy this bread as much as we do!