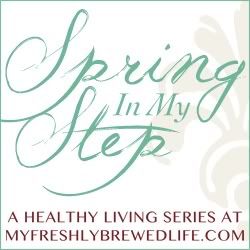 Introducing…
Kandi of Gluten Free For Jen is a stay at home mother of 2 and a wife of a law enforcement officer.  Because her life can tend to be hectic and busy, she loves to come up with meals that are budget friendly and healthy.  She began blogging in December to share her adventures and the information she learns along the way about the gluten free lifestyle.  She hopes to encourage others who may be feeling lost during this huge transition.  She is not a doctor, nurse or nutritionist, but a mom who loves helping others and sharing her stories.
Back in May 2011, I found out that both my daughter and I are Gluten Intolerant.  Since then I have made it a point to educate people about Celiac and Gluten Intolerance.  Ninety-Nine percent of the people who have Celiac do not even know they have it.  It is estimated that about 3 million adults and children are affected by this disease.  There are about 300 known symptoms of Celiac and not all of them occur in the digestive system.  In fact, some people do not show any symptoms at all.  Symptoms can be as serious as depression, down syndrome, eczema, Infertility, Anemia, Hypothyroidism, and Osteoporosis or as simple as diarrhea, bloating, and fatigue.  Children tend to have more of the classic signs, which include growth problems, fatigue and irritability.  In adults, the most common symptom is anemia that does not respond to iron therapy.  More information about exactly what Celiac and Gluten Intolerance is can be found on my Information Page.
Another thing I purpose to do is to encourage others to eat healthy, natural and budget friendly meals.  More fresh meat, fruits and veggies have been introduced into our home and we are all feeling a lot better.  Today I would like to share with you one of our favorite dishes — Lemon Lime Salmon.  It is high in Omega 3′s and overall very healthy.  When you are Gluten Free, it is important to get a healthy dose of vitamins into your diet.
To help make this dish budget friendly, make sure to buy the Salmon when it is in season. I can usually get 2 portions for $7 from our meat department. This goes great with some Quinoa (which is high in fiber) or a simple garden salad.
Ingredients
2-4 Salmon portions
2 Lemons
2 Limes
Salt to taste
Pepper to taste
Instructions
First make sure that all the bones are out of the salmon portion. Then squeeze the juice of half a lemon and half of a lime (will need to use more depending on how many salmon portions you have) over the salmon. Season with salt and pepper, rubbing the salmon to assure it is covered with season.
Finish slicing up some lemon and lime (use as much or little as you want) and set aside. Place salmon on the grill and cook for about 10 minutes. Place the lemon and lime slices on top and finish cooking. The salmon will flake with a fork when it is cooked through (do not cook to long or it will dry out).
Notes
This can be either grilled or baked in the oven. To bake in the oven grease a glass baking dish and turn the oven to broil (I use the high setting).
http://myfreshlybrewedlife.com/2012/04/gluten-intolerance-lemon-lime-salmon-spring-in-my-step-guest-post.html